With the slow rollout of cannabis being legalised for medicinal and recreational use in Australia, you may be wondering where else cannabis is legal in the world. Cannabis is still widely banned from many countries around the world, but the legalisation of weed is slowly making headlines.
Cannabis laws worldwide are constantly changing, and new countries are considering legalising marijuana, so bear that in mind when reading this post. The tide is slowly turning in many countries, who have either decriminalised cannabis, legalised it for medicinal purposes, recreational purposes, or both. Below we will list all the countries where cannabis is now legal in some form.
Canada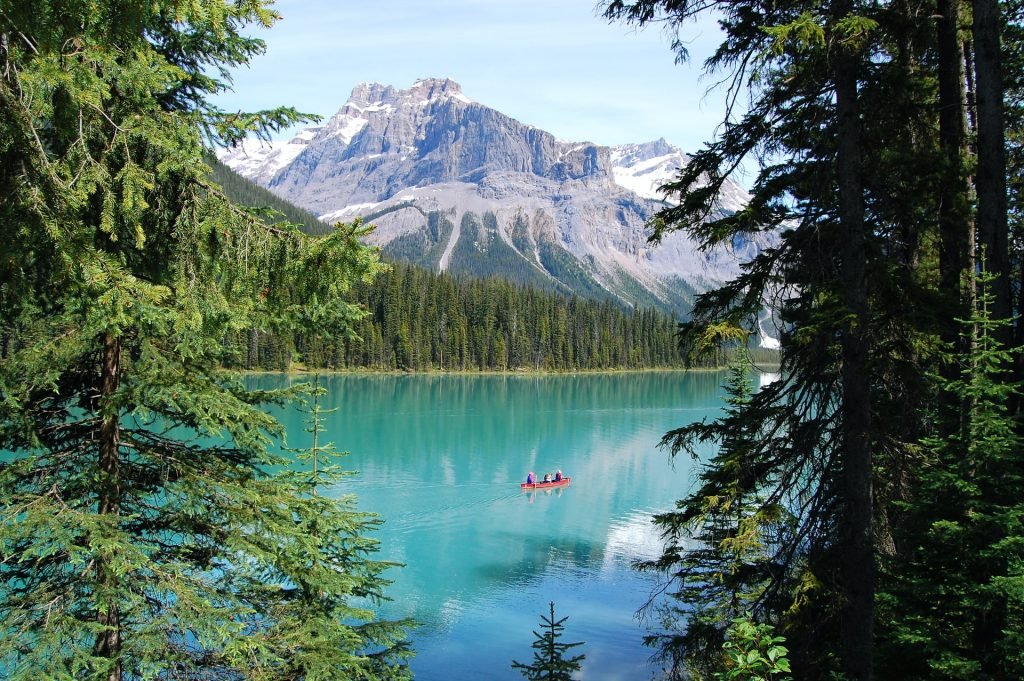 Legal cannabis in Canada has been allowed since October 2018, under the Cannabis Act, which allows you to use marijuana for both medicinal and recreational use. Those aged over 18 years of age are legally allowed to possess up to 30 grams of marijuana in public (both dried and non-dried forms). You are also permitted to grow up to four cannabis plants at home from legal seedlings. When buying cannabis, you must purchase from provincially licensed retailers and federally licensed producers.
There are different rules throughout Canadian provinces, such as in Quebec you are allowed to smoke weed in any place where tobacco is also allowed, however, in the Yukon territory, this is only permissible in private homes and adjacent properties.
Selling cannabis to minors is still illegal and could result in up to 14 years in prison. The difference between Canada and the United States, is that Canada is much stricter when it comes to advertising and marketing of cannabis and CBD products. In the US, CBD brands can be set up by almost anyone, including celebrities. In Canada, CBD goods are only available from licensed dispensaries, and they will not use celebrities to market cannabis products (for example making cannabis appear 'cool').
Some US states
Both medical and recreational cannabis use are illegal at the federal level in the US, however many states are slowly legalising it. At the time of writing, there are now 16 states where cannabis has been made legal for recreational use, New York recently being the 16th state.
The other 15 states where you can legally smoke weed for recreational use are California, Arizona, Colorado, Illinois, Michigan, Montana, New Jersey, Vermont Nevada, Oregon, South Dakota, Massachusetts, Maine, Washington, Alaska, as well as DC, the Northern Mariana Islands, and Guam.
Some other US states have decriminalised cannabis, meaning there will be either no fines or a small fine for possessing a small amount of cannabis (basically relaxing the rules a bit). These states include Minnesota, Illinois, Ohio, Missouri, Connecticut, North Carolina, Maryland, Delaware, Nebraska, Mississippi, Rhode Island, and New Hampshire.
Along with states legalising cannabis for recreational use, many states have accepted a law for medicinal use of marijuana. There are now 36 states which allow the use of marijuana for medical use (these include the 16 above). States currently only allowing for medical use are currently listed as:
Arkansas
Connecticut
Delaware
Florida
Hawaii
Louisiana
Maryland
Minnesota
Mississippi
Missouri
New Hampshire
New Mexico
North Dakota
Ohio
Oklahoma
Pennsylvania
Puerto Rico
Rhode Island
Utah
West Virginia
Mexico
On 10th March 2021, Mexico legalised the use of cannabis for industrial, medical, and recreational use. It will now be legal for anyone over the age of 18 to purchase and possess 28 grams or less, of cannabis. A $500 fine will occur for anyone who has over 28 grams, and up to 200 grams or marijuana. For those found with more than 200 grams, there could be a prison sentence of 6 years. You could also be jailed for growing more than 8 cannabis plants at home. Cannabis must be smoked out of public spaces and not in front of children.
Colombia
In Columbia, the possession of up to 20 grams of cannabis has been decriminalised, but it is still illegal to sell marijuana. You are also allowed to grow up to 20 plants for personal consumption.
Uruguay
It may surprise you to know that cannabis in Uruguay was legalised back in 2013. However, even though the use of marijuana has been around for some time, it is still very hard to buy cannabis in Uruguay. This is because it is only sold at certain pharmacies, with only residents being able to buy it, after first registering with a regulator.
Ecuador
Cannabis never used to be legal in Ecuador, and the country had seen huge overcrowding in prisons, due to the fact that people with small amounts of cannabis, were treated essentially the same as large scale drug traffickers. This led to those who were caught with small amounts of marijuana for personal use, potentially ending up in prisons for years.
These strict laws obviously created a problem (particularly overcrowding in prisons), and so now the country has decriminalized personal use of cannabis up to 10 grams.
Growing a small amount of cannabis at home is also decriminalised and therefore the person will not be prosecuted. However, the use of cannabis in general, and cultivation at home is actually rather low in the country.
Peru
Small amounts of cannabis under 8 grams are not punishable in Peru, but cultivation and selling marijuana can include a punishment of 8 to 15 years in prison. Peru has allowed the medical use of cannabis since 2017, when it was legalised.
Jamaica
The possession of cannabis for personal use of up to 56.6 grams was decriminalised in 2015. If caught with a small amount of marijuana, you may be fined a fined 500 Jamaican dollars (around $5 USD). Jamacia is also the first country to legalised cannabis for religious use, meaning Rastafarians are legally allowed to smoke weed for sacramental purposes.
Jamaicans can grow up to 5 plants for personal use at home, but smoking in public is not allowed, unless it is in a licensed dispensary.
South Africa
Since 2018, cannabis for personal use and growing at home has been decriminalised and will not occur a fine. It must not be smoked in front of minors or in public spaces. There have been a number of cannabis cafes that have opened up since 2018, but since it is still illegal to sell or buy cannabis, these establishments are illegal. Growing your own or being given some is the only legal way to smoke legally.
The Netherlands
The use of cannabis is still technically illegal in the Netherlands, however personal use has been decriminalised. Cannabis is openly sold in 'coffee shops', where up to 5 grams for personal use is accepted. The general feeling toward cannabis is pretty relaxed and the police are fairly lenient, assuming both the coffee shops and people are not causing a nuisance, etc. Some types of medical cannabis drugs have been available legally since 2003.
Belgium
Like the Netherlands, cannabis is also technically illegal in Belgium, but small amounts for personal use have been decriminalised since 2003. Those over the age of 18 are allowed to possess up to 3 grams. The use of CBD products in Belgium is a bit of a grey area but the attitude towards small amounts for personal use is tolerant.
Portugal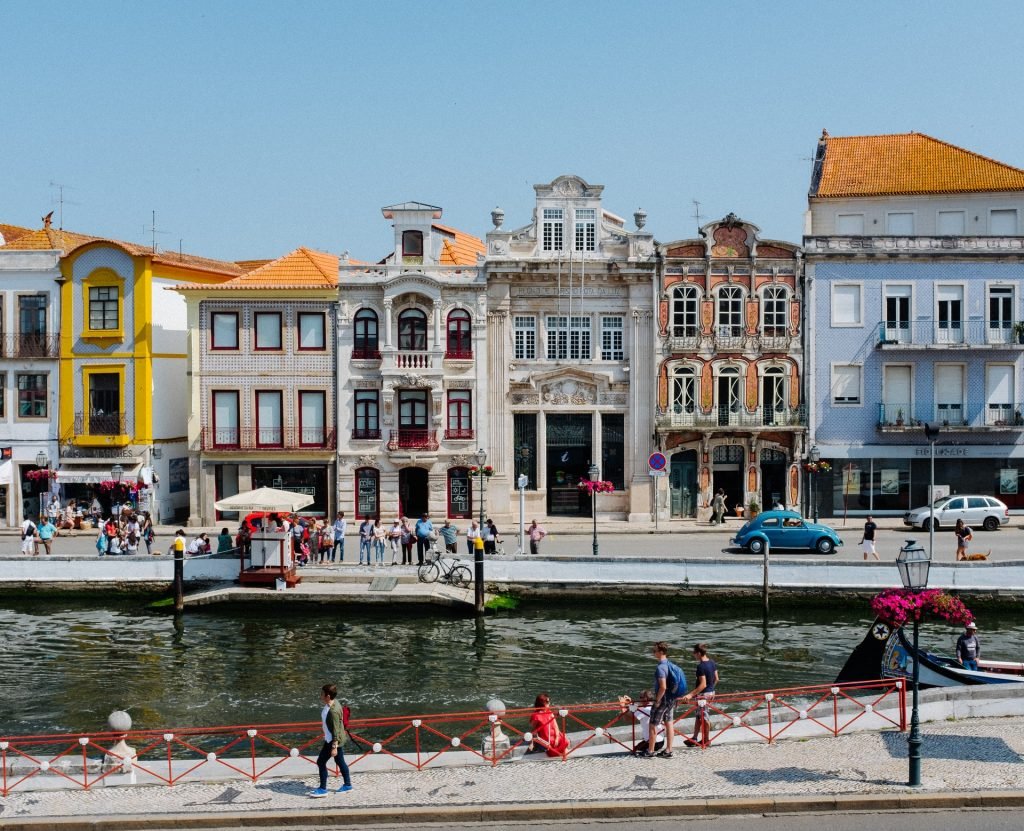 Decriminalisation of all drugs in Portugal happened in 2001. Although there will still be fines and prison sentences for large scale traffickers, growers, and dealers, the personal amount you are allowed to have is up to 25 grams. Medical use of cannabis was also legalised in Portugal in 2018.
Spain
Personal use of cannabis is allowed in Spain, as long as you do not smoke in public. There are also numerous private cannabis clubs where it is allowed to spoke your own weed. Sale of cannabis is still illegal however.
Croatia
Personal use of cannabis has been decriminalised in Croatia and it is also legal for limited medical usages. Selling cannabis is still illegal. There may still be fines if you are caught with cannabis, but it is considered a minor offence.
The Czech Republic
In the Czech Republic it is still illegal to use marijuana for personal use, although it has been decriminalised since 2010. You can generally posses up to 10 grams and grow up to 5 plants for individual use, without enduring any fines. For medical purposes, cannabis has been legal since 2013 in The Czech Republic.
For more information about growing your own cannabis, please take a further look at our helpful pages.