The legislation around cannabis in Australia is slowly changing. Still, laws at the federal level and state level can be both inflicting and confusing. So, what are you allowed to do within Australia?
While the government at the federal level are more likely concerned with the import, exports and customs laws surrounding cannabis, it is at the state level where they will implement and control cannabis drug laws.
As each state has different rules and laws, and which can also inflict with federal laws, it is no surprise that many of you may be wondering what exactly is legal and what is not. We will help to explain the rules for each state below, and what you can and cannot do with regards to legally smoking cannabis.
Is cannabis legal at the federal level?
For personal use, no, smoking marijuana is not legal at the federal level in Australia. It is illegal to use, possess, grow or sell cannabis in Australia, but the punishments for being found with cannabis on your person will vary from each state and territory.
Using cannabis for medicinal purposes, however, was legalised in February 2016. The amendment to the Narcotics Drugs Act 1967 made it legal for licenced cannabis growing for medical purposes.
Later, a site northern New South Wales was named to be the first farm to cultivate cannabis for medical purposes. According to a study from FreshLeaf Analytics, the prescription market for medicinal cannabis in Australia will generate over of $150M in sales, during 2021.
Can I grow my own cannabis for medical reasons?
No. Growing your own cannabis is still illegal within Australia (apart form the ACT, which we will explain below).
Growing marijuana in Australia must be licenced and follow strict rules, and only be cultivated for medical purposes. Before you start growing, you will need a licence from the Federal Government (which could take up to 4 years to approve), stating that you intend to grow cannabis for medical reasons. You must follow strict rules and the cultivation of cannabis will only be grown to deliver to government-approved and fully licenced manufacturers.
Is there a difference between decriminalisation and legalisation?
Yes. If something has been decriminalised, it does not mean it is legal, but rather it will not occur a criminal offence or charge.
For example, speeding is not a criminal offence, but it is still illegal. When something has been decriminalised, it is essentially relaxing the punishment for the wrongdoing. So, you may be able to get away with a fine, as opposed to a criminal charge that stays on your record.
What are the rules for cannabis in each state?
For most states in Australia, possession, growing, or the selling of cannabis is still a criminal offence, which can result in a hefty fine or even a prison sentence (although this is unlikely if someone has a minor amount and no previous record).
If found with cannabis you may also be referred to a diversion program, aimed at education, awareness, and treatment to help prevent further crimes.
Each state has their own laws and punishments can vary.
Australian Capital Territory (ACT)
The Australian Capital Territory (ACT) passed a bill back in September 2019, to legalise the possession of small amounts of cannabis for personal use. This legislation commenced from January 31, 2020.
ACT residents over the age of 18, are allowed to possess up to 50 grams of cannabis. You are also allowed to grow up to 4 plants per household, or two plants per person, but they must be grown outdoors.
Buying seeds and selling cannabis plants to someone else is still illegal, however.
For medical purposes, you will need to go through a prescribed doctor, who themselves must have approval from the ACT chief health officer and the Therapeutic Goods Administration (TGA) to prescribe the drugs.
If you are interested about how these new laws have affected crime rates and hospitalisation numbers, then take a look at this interesting article from the ABC.
New South Wales
Using, supplying and possessing cannabis are all illegal in New South Wales, however if a first-time offender is caught with up to 15 grams, they may be let off with a caution. You are only allowed two cautions per person. The person may also be referred or given drug-related information for counselling.
Any doctor who has approval to do so, can prescribe medicinal cannabis if deemed an appropriate treatment.
Queensland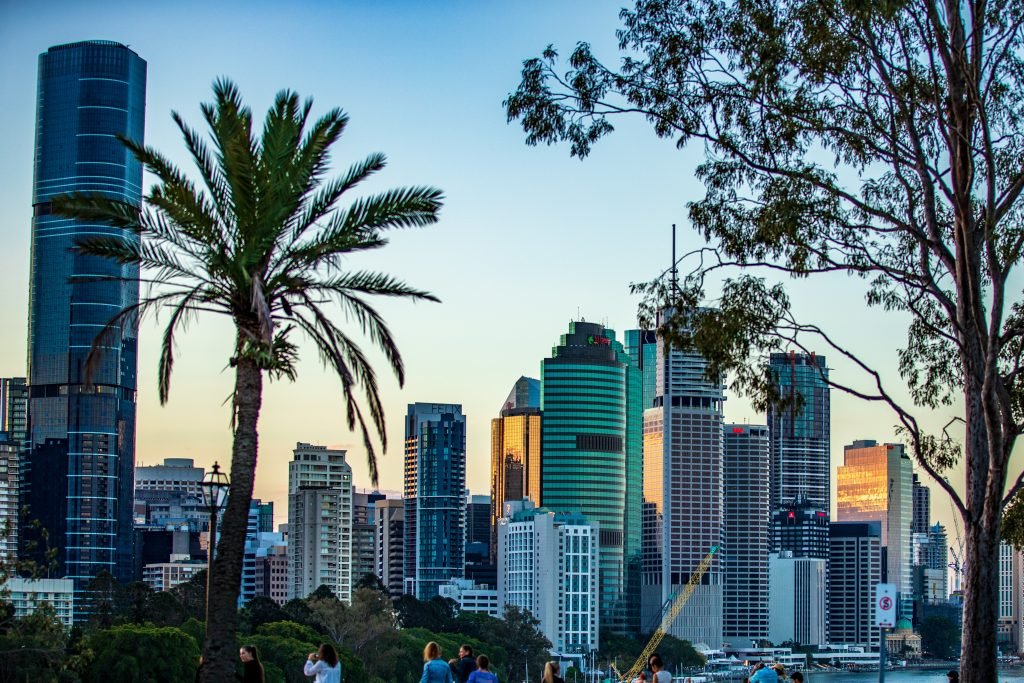 As like New South Wales, using cannabis for recreational use, supplying and possession are all illegal. Prison sentences can be up to 25 years for large scale trafficking and illegal cultivation.
If found with under 50 grams of cannabis, a police officer may issue you with diversion treatment, which will include an assessment and intervention program. The diversion program is only allowed once per person.
Any registered doctor is allowed to prescribe medicinal cannabis, which can be in the form of solutions, capsules, vapour or sprays. A legislation change in June 2020, states that any Queensland doctor is allowed to prescribe Schedule 4 CBD or Schedule 8 THC or CBD medications, with no formal approval from the state health authority.
Victoria
Possessing, selling, and using cannabis for recreational purposes are all illegal in Victoria. For a first offence, however, and if caught with under 50 grams, you may be issued a caution. You might also be referred to a drug counselling program. Only two cautions are allowed per person.
The laws get straighter if caught with over 50 grams of marijuana with 250 grams being a trafficable amount of cannabis.
For medical cannabis, Victoria was actually the first state to legalise use. Any doctor is permitted to prescribe medical cannabis if it seen as the most appropriate treatment.
South Australia
South Australia was actually the first Australia state to decriminalise a minor cannabis offence. You will likely get a fine between $50 to $150, if you are found with up to 100 grams of cannabis, 20 grams of hash, or if you are found growing one plant.
Offences on a larger scale can mean up to 15 years in prison, or fines of up to $500,000.
Approved doctors can prescribe cannabis for medical purposes.
Northern Territory
Although still illegal, the Northern Territory has also decriminalised cannabis for minor offences. You will be fined with $200 if found with under 50 grams of cannabis or growing two plants. You will not incur a criminal offence, however, if you are found with cannabis in public, you could find yourself with an imprisonment penalty.
Doctors who have been authorised can prescribe medical cannabis, although because there are many remote areas, there has not been a huge number of patients who have received this.
Western Australia
Possession and the use of cannabis is still illegal in WA. Although is someone is found to be in possession of up to 10 grams of cannabis (or cannabis seeds) for personal use, a police officer may issue a Cannabis Intervention Requirement (CIR). This is a drug counselling program to help with education around the use of drugs.
Doctors are allowed to prescribe cannabis for medical purposes, via a prescription, if the doctor has approval beforehand.
Tasmania
Possession of cannabis is illegal in Tasmania, and even possessing any appliance for preparing or using cannabis can incur fines of up to $7950. Trafficking 25 grams of oil or 1 kilogram of plant material can mean up to a 21-year imprisonment term.
A patient has to go through several steps to receive treatment via medical cannabis, although rules are slowly changing. From 1st July 2021, doctors will be able to fill out prescriptions for medical cannabis.
Please note that information is correct at the time of writing. Laws are always changing and with the attitude toward cannabis slowly relaxing, you may want to keep checks on the laws. You might be growing your own marijuana in no time!
For more updates on Australian legalisation, check out our news page.